I am delighted to announce that I have been appointed Composer in residence at the prestigious International Composers festival in Hastings. The news came as a complete surprise to me. When Maestro Polo Piatti, an outstanding composer and brilliant concert pianist, broke the news to me. I was very surprised and flattered at the same time….speechless even.
Casting my mind back to the 2009, when I was tinkering with music, my girlfriend at the time, Jo, suggested I learn to score music. My instant reaction was fear and panic…learning to score, well that just sounded impossible.
A few weeks later, I acquired Sibelius and then started my music education. First to get to grips with notation and then intense study of music theory, including Orchestration by Walter Piston and Counterpoint by the same author. It was about this time, when I happened to come across conductor Richard Howarth. Richard, for reasons unknown to me, took me under his wing. Encouraged and mentored me as I began my compositions in earnest and then recorded my first string quartet CD Mystic thoughts in 2010. The first of these was "Sounds from the bazaar", which eventually evolved into my first Violin concerto. You can hear an extract of "Sounds from the bazaar" below.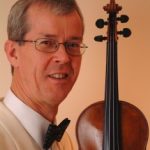 As time went on, Richard stayed by my side continuing to encourage me, guiding me to focus on string work. Around this time, I introduced myself to my second mentor, the famous Kazakh violinist Marat Bisengaliev. Marat, like Richard also encouraged me and taught me to believe in my work.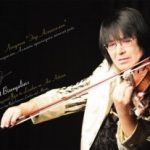 Gradually, I felt more confident about my work and reached out to other musicians, such as the wonderful "Modulus Quartet" and violist "Amber Rogers". I began to learn extended string techniques and then in 2016, started working the Bulgarian National Radio Symphony Orchestra, to record a number of orchestral pieces. One of these became the "Vanguard theme", theme to the exciting British film conceived by writer director James Owen
It hasn't stopped there. I then met the wonderful writer/director Greg Anderson and we started talking about his film "The transfer". After reading the script, I went back to Greg suggesting we should use my Rock theme as the theme for "The transfer". The transfer is an outstanding script which just demonstrates Greg's unique ability to weave a plot and leave you speechless.
Greg has worked for Universal Studios and Warner Brothers.
Now in 2017, married to my girlfriend Jo,  I have been given this wonderful position as composer in residence.