Beautiful, Fresh, Innovative voice

Ash Madni offers a beautiful, fresh, and innovative classical voice with this new quartet piece. Immediately accessible, grounded in familiar tonality, and launching out into wonderful melodic explorations. I can imagine myself exploring an eastern bazaar along with this very lyrical piece. I want to hear more!
Atmosphere and sound created is impressive

Ash Madni's latest album ( Mystic thoughts )is a unique collection of music for string quartet. The variety of atmosphere and sound created is impressive. The writing is rooted in the Classical style however there is a more general eclectic feeling. Crisp, fresh and rhythmic ostinati are often suspended over lyrical lines, but these lines sometimes have a Gregorian chant or folksong character often with an exotic trilling more reminiscent of the East. One is occasionally reminded of Stravinsky's use of Russian folksong in his ballet music. Atmosphere is created in "Sounds of the Bazaar" and occasionally the pizzicato writing cleverly reminds us of the Arabic "oud". There are also moments of real lyrical beauty such as in "Meeting Jo". All Madni's writing is fresh and lively; it draws the listener in most effectively. It cleverly showcases the possibilities of sound from a string quartet and the enjoyment the writing clearly inspires in the players is apparent.
Demands to be listened to

The music on this CD ( Mystic thoughts ) represents a new original voice. It has its own trade mark style, is approachable and demands to be listened to. Most of the tracks offer a catchy rhythmic peg on which to hang the tunes, some of which are extensive, others fragmentary. There are moments, mostly fleeting, of the sumptuous harmonies from the Western tradition appearing as if from nowhere out of the predominately Eastern sounds of the plucked cello and decorated upper lines. These are short 'sound bites' which explore the capabilities of the string quartet (extremely well played) and now I look forward to hearing the bigger, more expansive works for orchestra from this innovative composer
Chrysalis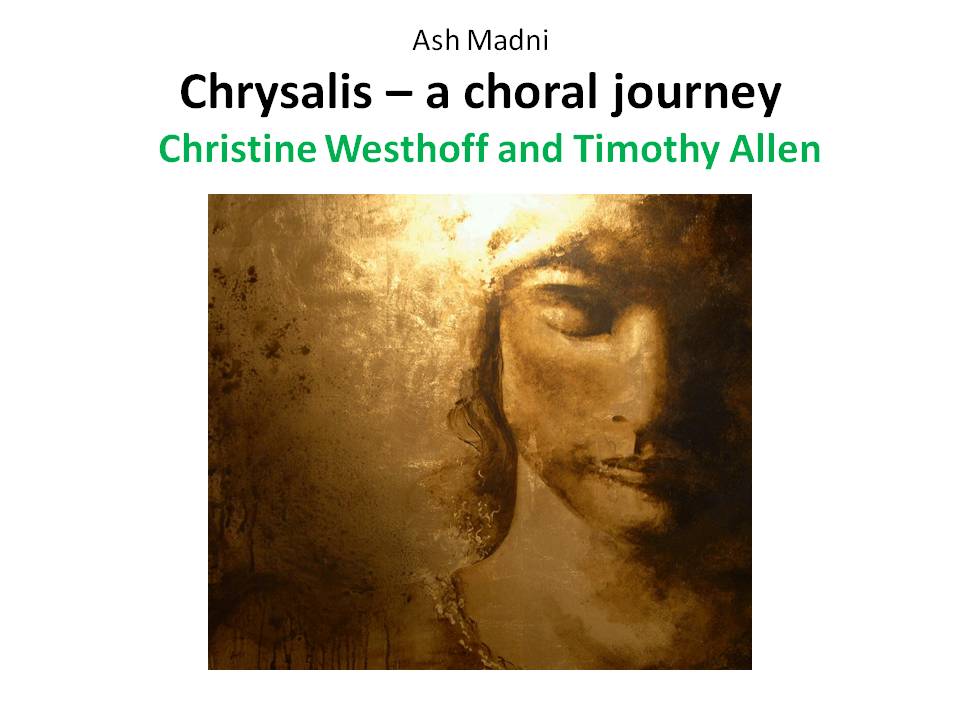 All arias sung by Christine Westhoff