In 2017, after being approached by maestro Polo Piatti to be composer of residence of the prestigious International Composers Festival (ICF), I decided to go back into my choral archives and look at my collection of Arias, following Chrysalis. During this time, I met the wonderful and truly brilliant Operatic Soprano Katerina Mina.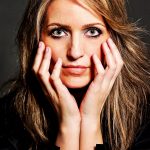 Katerina's energy, passion, musicality, and pitch perfect singing, was so inspiring, I was able to very quickly put together a range of new Arias, which we will record in 2018. The list of Arias are as follows;
==============================================
Soprano and piano
==============================================
Love's philosopy ( Percy Shelley) – dedicated to my one and only Joanne Chance
Good night( Percy Shelley)- dedicated to my daughters Natalie and Tabby Madni
Non omnis moriar(Horace+Percy Shelley) – dedicated to GM Shaikh
Desiderata (Max Erhmann) – dedicated to Greg Anderson
===============================================
Soprano and guitar
===============================================
The Cloud ( Percy Shelley)
The Rock ( no lyrics)
A picture of the sun (Emily Dickinson optional) – dedicated to my favourite niece Clare Widdowson
Great Spirit prayer ( anon) – dedicated to my dear brother Anjum Madani
================================================
Katerina, being Katerina suggested we met up in Oxford to run through all 8 Arias, which we did very recently. The experience was what I can only describe as heavenly. She sang each aria so beautifully at one point I had to hold back the tears, specially when she sang "Non Omnis Moriar" – something of me will remain. This aria is dedicated to the only father I ever knew, GM Shaikh.
Little did we know that our neighbour had also heard Katerina's beautiful singing. Our neighbour asked my wife about the singing and told her she loved it!
A few words about the arias….
My beautiful favourite niece Clare loves Emily Dickinson's poetry, and so hopefully, we will finally be able to record her Aria next year. Great Spirit prayer is one of those poems that will move anyone who is sensitive to nature and has some elements of Monotheism as a belief structure.It was my brother Anjum, who bought this to my attention at a time, when my understanding of the world was simplistic and I took no time to study. Thanks to him, all that changed….study used to be a bore but now its my life. This is Anjum with his daughter Maryam.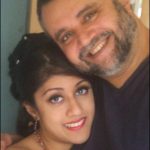 No missionary influenced the Native American Chief to write such beautiful words….words that could bring tears to anyone's eyes by just reading them. When Katerina sang this, I wasn't in Oxford….I was transported to the Black Hills of South Dakota…. somewhere where a  man sat on a hill top and looked out over the plain and was inspired to write…..
Oh, Great Spirit,
whose voice I hear in the winds
and whose breath gives life to all the world, hear me.
I am small and weak.
I need your strength and wisdom.
Let me walk in beauty and make my eyes
ever behold the red and purple sunset.
Make my hands respect the things you have made
and my ears sharp to hear your voice.
Make me wise so that I may understand
the things you have taught my people.
Let me learn the lessons you have hidden
in every leaf and rock.
I seek strength, not to be superior to my brother,
but to fight my greatest enemy – myself.
Make me always ready to come to you
with clean hands and straight eyes,
so when life fades, as the fading sunset,
my spirit will come to you
without shame.
Sadly pianist and friend Nadine Andre wasn't there otherwise, it would have been an out worldly experience of pure delight! Nadine will be the pianist to accompany Katerina's singing for one recording session to be followed by a second with a guitarist I will announce shortly.
In the photo above, early evening, Katerina and I were discussing the scores in detail. We also briefly looked at my Dies Irae to be performed at the ICF in 2018, where Katerina will be a soloist in front of a symphonic orchestra and a full choir.
Working with Katerina is a delight. She keeps me on my toes and focused on completing the works on hand. During our rehearsal, Katerina, sang "The Rock" which we hope to use in Greg Anderson's film "The Transfer" in 2018.